---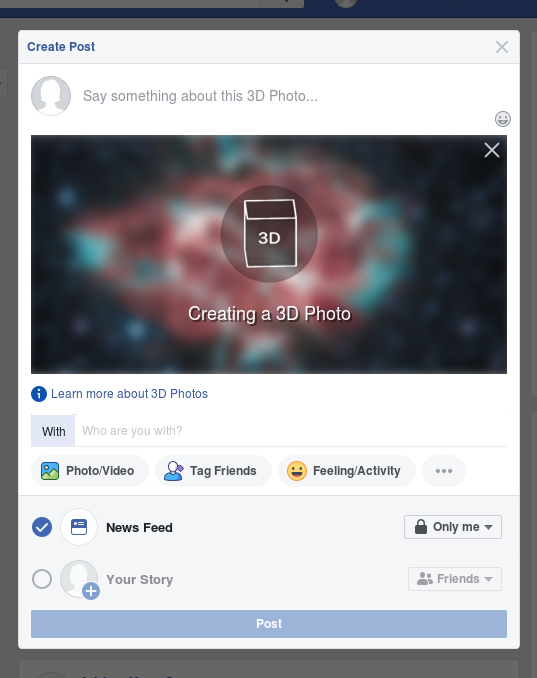 The Stereo 3D module is able to export your images for use with Facebook's 3D photo feature.

The 'Facebook' button in the module saves your image as dual JPEGs; one image that ends in '.jpg' and one image that ends in '_depth.jpg' Uploading these images as photos at the same time will see Facebook detect and use the two images to generate a 3D photo.
Please note that due Facebook's algorithm being designed for terrestrial photography, the 3D reconstruction may be a bit odd in places with artifacts appearing and stars detaching from their halos. Nevertheless the result can look quite pleasing when simply browsing past the image in a Facebook feed.