---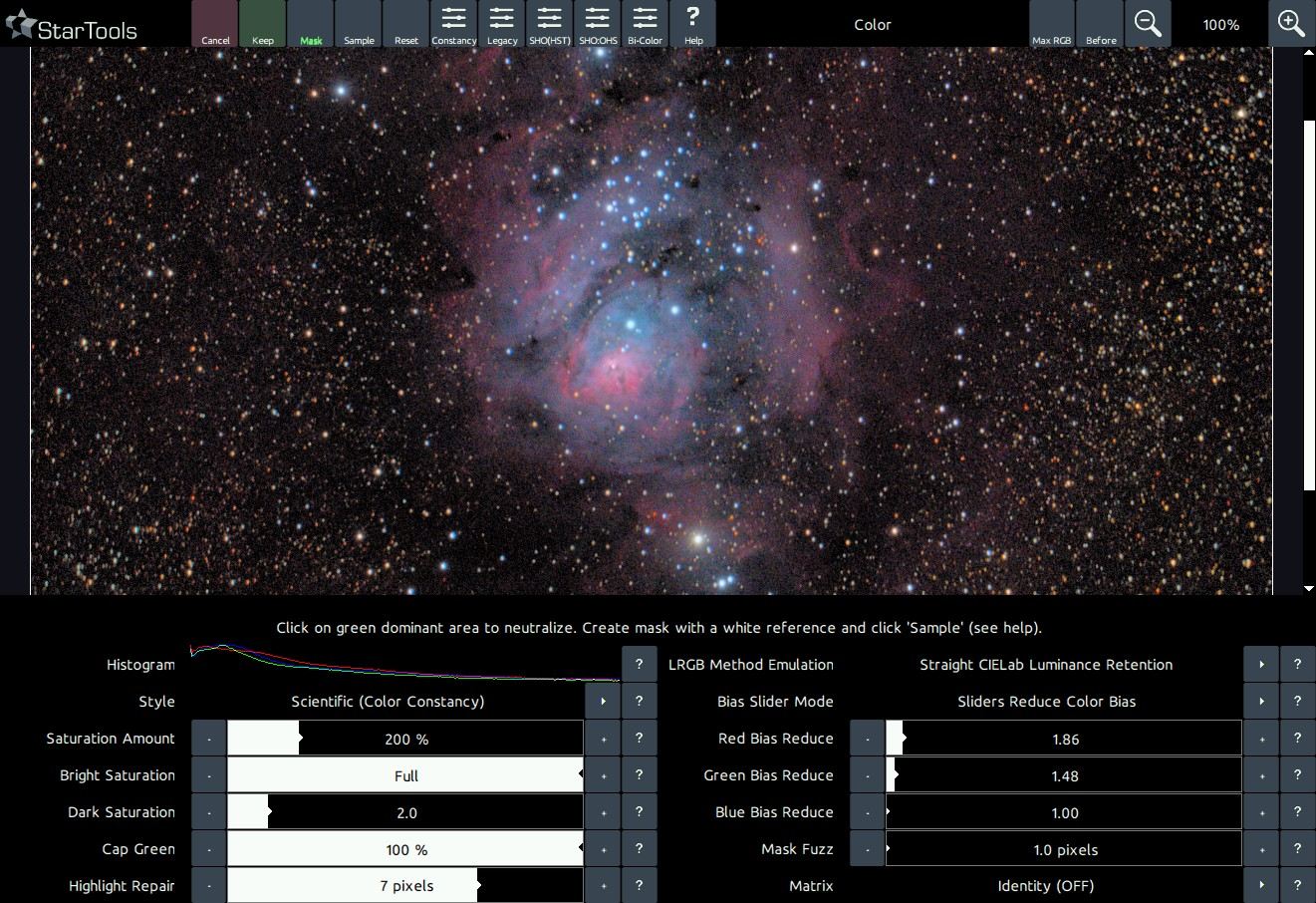 Launch the Color module.
See if StarTools comes up with a good colour balance all by itself. A good colour balance shows a good range of all star temperatures, from red, orange and yellow through to white and blue. HII areas will tend to look purplish/pink, while galaxy cores tend to look yellow and their outer rims tend to look bluer.
Green is an uncommon colour in outer space (though there are notable exceptions, such as areas that are strong in OIII such as the core of M42). If you see green dominance, you may want to reduce the green bias. If you think you have a good colour balance, but still see some dominant green in your image, you can remove the last bit of green using the 'Cap Green' function.
StarTools is famous for its Color Constancy color rendering. This scientifically useful mode shows colours (for example nebula emissions) in the same color, regardless of brightness. However, if you prefer the more washed out and desaturated colour renderings of older software you can use the Legacy preset.
If your dataset has misaligned color channels or your optics suffer from chromatic aberration, the default colour balance may be off. Consult the Color module documentation for counter measures and getting a good colour balance.
After colour calibration, you may wish to shrink stellar profiles, or use the Super Structure module ot manipulate the super structures relative to the rest of the image (for example to push back busy star fields).